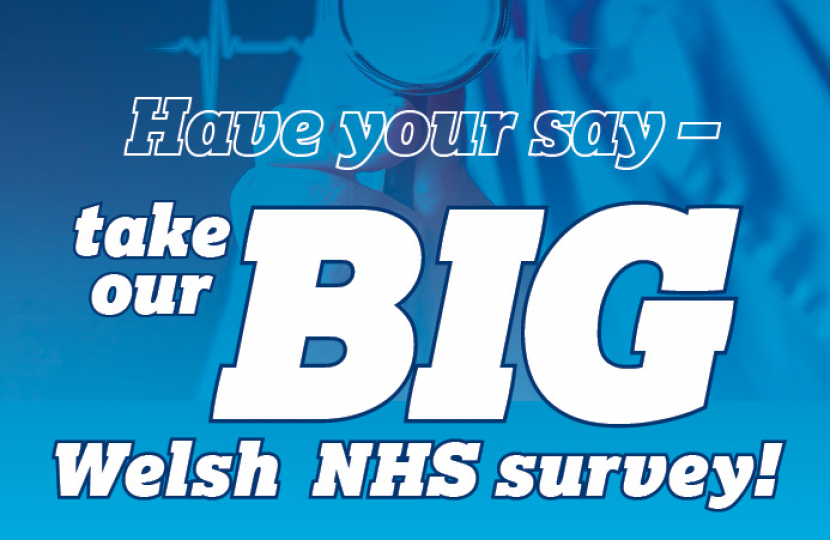 After 20 years of Welsh Labour running the NHS in Wales only the Welsh Conservatives will transform our Welsh NHS to make it resilient and able to adapt to patients' needs now and in the future.
Thanks to Boris Johnson and the UK Conservative Government, the Welsh Labour Government will be getting an additional £1.9 billion to spend on our Welsh NHS. However, despite the hard-work and dedication of our Welsh NHS staff, patients still feel let down as they are not receiving the service they deserve when they use the NHS.
The Welsh Conservatives have a 10-point plan to empower NHS staff and local people to boost services and enable accountability within our Welsh NHS.
It is only with your support that we can deliver a Welsh NHS fit for the 21st century that delivers for patients and enables staff to do what they do best – care for people.

BIG Welsh NHS Survey 2020